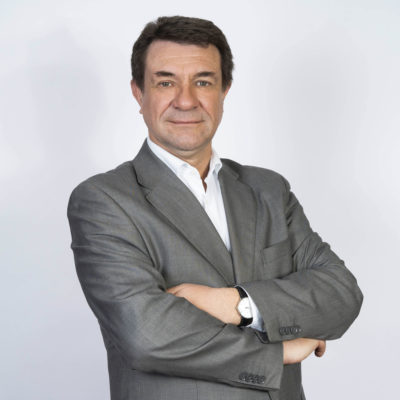 Philippe GOALARD
PDG / CEO
Presentation & History
After a long experience in Corporate Strategy, Sales Management and Business Development as well large International Enterprises such as Start Ups, I decided to create Cap Coste Consulting to accompany companies with a pragmatic Consulting approach, Operational and result oriented.
Undertaking
Bring Expertise, Know-How and Customer Satisfaction in these areas:
IT and New Technologies: System Integrators, Telcos, Datacentre, Cloud Computing and Software Editors,
Sales method: "Solution Selling" to C-Level,
Sales channels: direct, indirect (distributors, VARs and franchises), Wholesale and Telesales,
Crisis management: change of organisation or on kicf-off's structure / business activities,
Experience: multilingual, multicultural and international.
Expertise
Business Consulting to support companies in their project, their positioning and their growth.